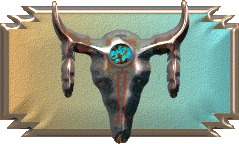 Pure silver, also called fine silver, is relatively soft and easily damaged so it is commonly combined with other metals to produce a more durable product. The most popular of these alloys is sterling silver, which consists of 92.5 percent silver and 7.5 percent copper.
Although any metal can make up the 7.5 percent non-silver portion of sterling, centuries of experimentation have shown copper to be its best companion, improving the metal's hardness and durability without affecting its beautiful color.
The small amount of copper added to sterling has very little effect on the metal's value. Instead, the price of the silver item is affected by the labor involved in making the item, the skill of the craftsperson, and the intricacy of the design.
Silver is the most common used metal in American Indian jewelry.
According to the Federal Trade Commission's Jewelry Guides, any item marked "silver" must be sterling.
The majority of sterling silver beads I use are of higher quality than 92.5%. Because of their high purity of silver (95-99%), they do not readily tarnish. The beads are handmade in a remote mountain region in Thailand by a group of people called the Hill Tribe.
See the chart below for the cost of silver per ounce now.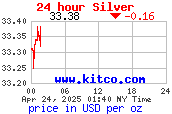 Most handmade pieces are stamped or engraved with the artist's or "maker's" mark. Many times this may be a single initial. Many Indian artists use a hallmark - a symbol or signature - to identify their work. Most quality silver items are stamped with a "fineness" or "quality" mark. This mark designates the precious metal content of the jewelry.
Acceptable quality marks for sterling silver include:
sterling
sterling silver
ster
.925 or 925
Sterling Silver-Filled
Sterling Silver-Filled wire and findings are fabricated with an outer layer of sterling silver (.925/20) over a copper-alloy core. The findings have additional silver plating for uniformity and then each, the wire and findings, are finished with an anti-tarnish coating to preserve the beauty and luster of the silver.


Fire Mountain worked for over two years with one of the largest precious metal fabricators in the world to develop this product line. They have also tested to see what the limits and attributes are of this metal product. Test results are in and here's what we discovered:


Highlights from the Testing of the Sterling Silver-Filled Findings

The earwires outlasted the testing and proved to be durable, non-allergenic to the wearer who is typically allergic to plated findings, and overall are just like sterling silver earwires.

The loop on the earwire was opened and closed several times and retained its "springiness." The earwires also took a nice patina and polish.

The jumprings are accurate in measurements, had no burs, opened and closed well and retained "springiness." They appeared to be less work-hardened than sterling under the same stress and when hammered to a completely brittle state, a pinkish color became evident.

Further testing will be done with this wonderful new product and a new report will be issued to keep you completely informed. (FireMountain)

CARE
With proper care, your silver jewelry will last a lifetime. To minimize scratches and other damage, store your silver jewelry either in a cloth pouch or in a separate compartment in your jewelry box. I strongly recommend storing your jewelry in a tarnish-resistant jewelry box or in airtight bags. Avoid exposing your silver to household chemicals when cleaning with bleach or ammonia, or when swimming in chlorinated water, as these chemicals can damage silver.
CLEAN YOUR JEWELRY REGULARLY
Care should also be taken to prevent silver tarnish build-up, a dulling that naturally occurs when silver reacts with sulfur or hydrogen sulfide in the ambient air. To clean your silver, use polishes formulated specifically to remove tarnish. You can find fine silver polishes, solutions, or cloths appropriate to remove tarnish (I personally recommend the cloths available in my store, but these are not recommended to clean Swarovski crystals as they will leave a slight film.) at most jewelry stores, hardware stores or specialty craft stores. Tarnish is most easily removed when it first becomes visible.
Although wearing your silver jewelry often is the best way to prevent tarnish from building up, regular cleanings of all your silver items will prevent tarnish and keep your silver bright and sparkling.
The most common stones used in Native American jewelry include:
Carnelian - a translucent reddish quartz stone.
Coral - the hardened secretion of tiny sea creatures. Coral ranges in color from white and pale pink to deep reds and oranges.
Lapis Lazuli - a rock composed chiefly of the minerals lazurite (deep blue), pyrite (metallic yellow) and calcite (white). The blue stone is commonly used in modern designs by contemporary Indian artists.
Onyx - a translucent quartz stone which, in its natural state, is usually gray or pale blue. Onyx frequently is dyed black

.

Shell - the general term used for pieces of the outer hard surface of marine animals, particularly those of pearl oysters and abalones. Shell may be used in silver inlay work or may be shaped into flattened disks, drilled and strung into necklaces known as heishi.
Turquoise - a copper mineral, often containing small brown or gray veins. Turquoise ranges in color from sky-blue to greenish-blue. The stone varies in hardness from soft/somewhat porous to hard. In the U.S., turquoise is found in the southwestern states. Use of turquoise from other countries is common.
How to Ensure You are Getting a Real Swarovski
(Fire Mountain)

Swarovski® (Swore-off-ski) crystal components are regarded as the highest quality machine cut and polished crystal beads in the world. The demand for luxury products unfortunately can create a host of imitators. The imitators are all over the Internet and at every bead show that we have visited.


The Swarovski® company creates its glass with a special compound that imitators cannot duplicate. This special compound creates the incredible brilliance of their product. The delicate color palette is another quality that sets Swarovski® crystal components apart from others.

With so many crystal beads and components out there, how can you tell if the crystal you are purchasing is actually a Swarovski® crystal component....or an imitation?

Here are some tips that can help you determine which crystals are genuine:
Swarovski® crystals are generally not strung when offered for sale.

Look for the original Swarovski® packaging. Dependant on size, the bulk packages will range from 10 gross to 1/2 gross, in well-branded, sealed envelopes. The newest Swarovski® bulk packaging is sealed with an authenticated silver toned hologram saying "CRYSTALLIZED."

Swarovski® crystals are perfectly uniform. Since they are machine cut, each crystal is the same. This means that the height, width and slope are consistent. A hand polished imitator bead will not have as uniform a cut. You may also notice different dimensions from bead to bead.

Swarovski® uses machinery that precisely cuts each crystal. According to Swarovski®, "cutting hard materials such as crystal and gems, in such a way that they have a hundred identical facets in several directions, is a very complicated task; each direction of the reflected light must first be calculated by computer, then this has to be simulated in 3D, optimized and finally converted into control programs for complex machinery." This is just part of the technology that gives Swarovski® crystals their unbelievable flash.

The precision cutting of Swarovski® machinery allows each crystal to have its facet juncture "pointing up". This means the facet junctures all meet at precisely the same point. This is a similar aspect of diamond faceting. See the illustration above.

AB finish Swarovski® crystals have a uniform surface luster. There are no swirling marks from the vacuum process that produces the AB finish, and generally there are no scratches. The "imitations" often have scratches, swirl marks ("oily" looking surface). Some of these imperfections, in the "imposters", have to do with the lower quality of the finish. See the illustration above.

When you look inside the crystal, you will see no bubbles. If you see any bubbles, you know immediately that it is a fake.

Because of its special glass compounds, Swarovski® crystal will out-sparkle a bead of lesser quality when placed in a side-by-side comparison.
TREATING STONES
Treating refers to any alteration of the properties or appearance of natural gemstones, with the exception of cutting and polishing.

Because I love the style and colors of Native American jewelry, I also use many of the same stones . In my descriptions I will use the following abbreviations for stone treatments, if any:

(D) ~ Dyeing ~ The introduction of coloring matter into a gemstone to give it new color, intensify its present color or improve its color uniformity.

(N) ~ Natural ~ Stones which are not currently known to be enhanced.

(S) ~ Stabilized ~ The use of a colorless bonding agent (commonly plastic) with a porous gemstone to give it durability and improve appearance. The majority of turquoise used today is stabilized. Natural gem-quality turquoise is usually only used by top artists and commands much higher prices than stabilized turquoise.

(SYN) ~ Synthetic ~ Man-made materials which have essentially the same optical, physical and chemical properties as a naturally occurring counterpart.

(U) ~ Unknown ~ If for some reason I do not know the type of gemstone or its quality, it will be noted in the description.