About Us
Cactus and Coyote started out in early 2006. I began making jewelry in high school...many years later...here I am again! I work out of a little workshop/studio/office in my home. In addition to selling online, I do jewelry parties and sell at craft shows.
You'll find many of my creations follow the Native American theme using lots of turquoise and natural earth-tone beads. If a bead is dyed or is imitation, it will be specified in the description. Some creations have a splash of Swarovski Crystals. My animal fetish beads are all handcarved, making each unique in itself, and come from New Mexico; many are handcarved in the Philippines. Know that they are not Indian-made.

Sterling silver is a must! The more, the better! I use a lot of Hill Tribe Silver which is 95%-99% pure silver and created by the People in the Hills of Thailand. You'll also find an assortment of seasonal jewelry, so don't forget to come on back around the holidays!

Be assured that I take much pride and care in each piece. Each is made with lots of love and given much attention. Cactus and Coyote is a small business ~ we're able to give you personal attention, quality products and quick email replies. If you have any questions, thoughts, ideas, suggestions ~ please email us. We also ask that you take a moment to send us a message if you find any problems with our website; eg. broken links, typos, etc. McAfee, Norton, TrendMicro, Google, Yahoo, and various other sites have found us to be a 'safe site' ~ something we're very proud of.

Thanks so much for taking the time to read this page. I hope you enjoy your time in my store!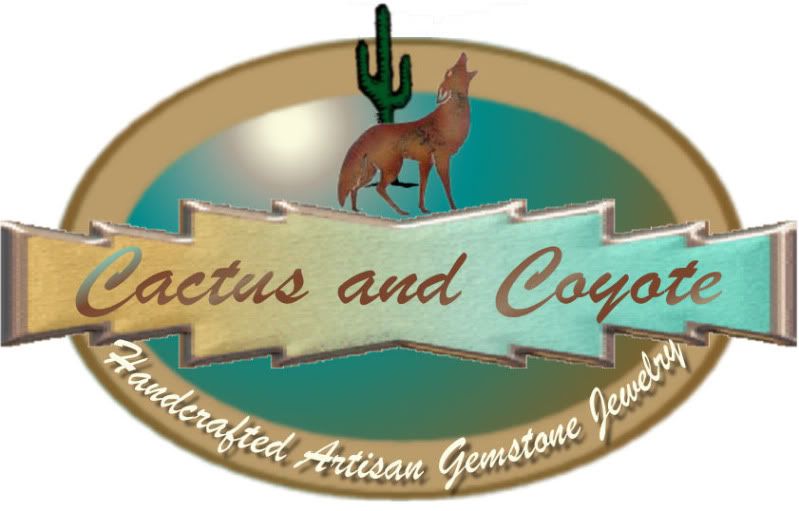 You're invited to read Cactus and Coyote's
feedback on eBay by clicking the above logo.

Grab a button!